Lightweight and powerful, this RLA240 15kg mower is easy to manoeuver around obstacles with the help of the grooved wheels. Additionally, the adjustable handlebars are comfortable with the ability to fold away for transporting or shed storage. Being powered by a battery, the quiet noise and lack of vibration make this the ideal choice for those long mowing stints.
The STIHL RLA 240 cordless lawn scarifier is the ideal choice for scarifying or combing smaller, more irregular lawns. Part of the STIHL AK System, this scarifier is powered by a 36v lithium-ion battery which makes it possible to maintain your lawn cordlessly and enjoy full freedom of movement when guiding the scarifier – without any worry of cables getting in your way or emissions!
Thanks to its working width of 34 cm, the scarifier combines high manoeuvrability with efficiency – especially on lawns with lots of corners. It also gives you the option of either scraping the turf using the scarifying unit for better aeration or combing the dead grass and moss out of your lawn using the aerator roller. Simply attach the tool you need in a few simple steps, adjust the working depth using the infinitely adjustable scale and start aerating or combing your lawn. Any accumulating plant remains are collected in the 50-litre grass catcher box.
The STIHL RLA 240 is energy efficient and highly stable thanks to its lightweight and robust polymer housing. The easy-running wheels make it very manoeuvrable, the foldable handlebar and two integrated carrying handles simplify transport and a spring mechanism makes removing the lithium-ion battery easy for charging or storing.
FEATURES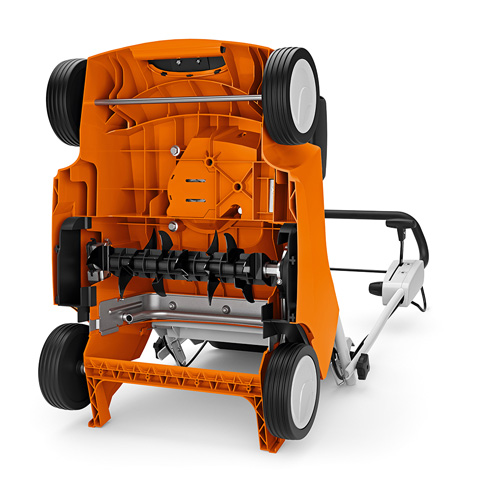 VERTICUTTER SCARIFYING TINES
The RLA 240 comes with scarifying tines, which are easy to mount to the machine.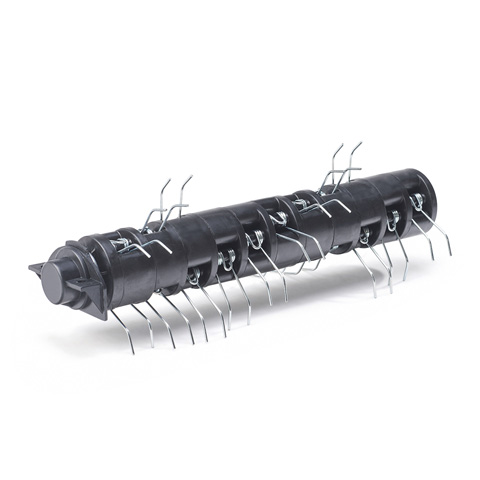 AERATOR ROLLER
It also comes with a de-thatching aerator roller attachment as standard.
SIMPLE CUTTING DEPTH ADJUSTMENT
The cutting depth can be easily adjusted between 7.5mm and 9.5mm using the central adjuster.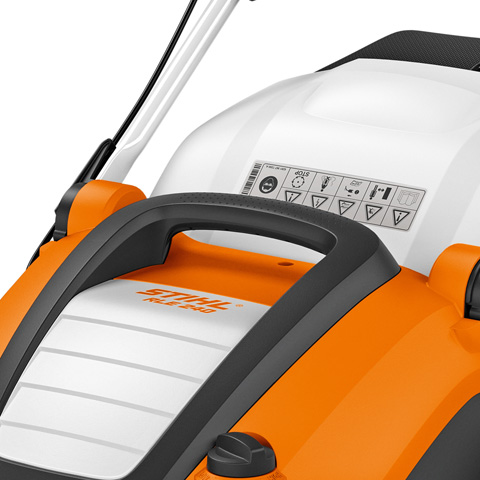 CARRYING HANDLES
There are carying handles at the top, front and rear to make it easy to transport.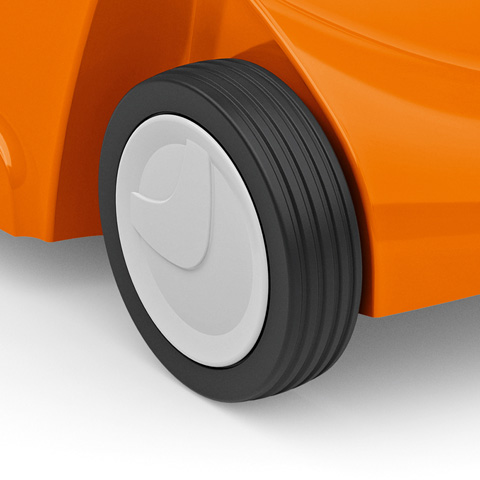 GROOVED WHEELS
The polymer wheels have a grooved profile to make it easy to manoeuvre the RLA 240.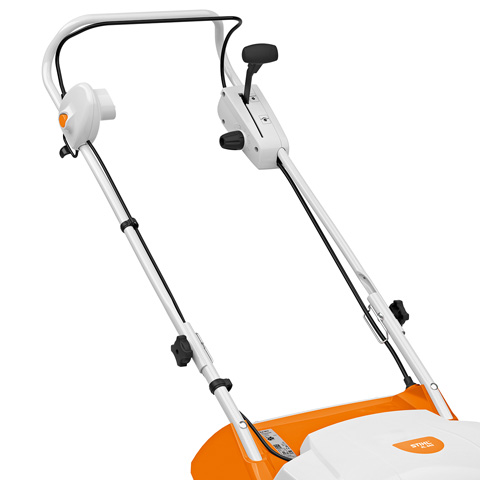 FOLDABLE HANDLEBAR
The steel handlebar has four different height settings and can be easily folded for storage,
Technical specifications.
ENGINE DESIGN: 900W DC
RECOMMENDED BATTERY: AK 30
WORKING WIDTH: 34 cm
WORKING DEPTH: 7.5 mm – 9.5 mm
FUNCTIONS: Scarifying / combing
HOUSING MATERIAL: Polymer
VOLUME GRASS CATCHING BOX: 50 litres
WEIGHT: 15 kg
DIMENSION L X B X H: 131 x 54 x 119 cm